Your website is the window to the soul of your business.
When we work with a new client we dive deep into their business to understand their business goals. We facilitate a workshop to ensure all stakeholders have input and ownership. We belief that good UX comes before all other considerations.
Strategy
Workshop facilitation
Strategic framework
Project roadmap
Scope
Design
Sitemap + Wireframes
Brand expression
UX / UI
Desktop and Mobile
Content
Photography
Video
Copywriting
Graphic assets
Build
Staging link
Development
Content population
Site functionality
Test
A/B testing
Responsive
Form submission
CMS training
Flipp Agency
TALENT AGENCY SYDNEY
Flipp Agency are a leading talent management agency with offices in Sydney. We built a brand new WordPress website from scratch.
'Our aim was to present the quality of our artists and break the conventions of our industry, to look unlike anyone else. The Ludbrook Agency worked with passionate force and creativity and a technical prowess to deliver a site that is has achieved our goals beyond our dreams. They were an absolute delight to work with.'
Joclyn McCahon, Owner
Website design
WordPress build
NYE Portside
TRIPPAS WHITE GROUP
Trippas White Group are a leading event promoter in Sydney. Music director Dan Lywood brought Ludbrook Agency in on this project to create the event brand and website for a 70's themed NYE party.
'Kirsty nailed it!'
Dan Lywood, Event Music Director
Website design
Wordpress build
Luchetti Krelle
AWARD WINNING HOSPITALITY INTERIOR DESIGN AGENCY
We were thrilled to be invited to build a new website for one of Australia's leading hospitality interior design agencies.
'Thanks again for all your hard work and efforts for the awesome website!' Stuart Krelle, Principal.
Website design
Wordpress build
Lady Chu
VIETNAMESE RESTAURANT POTTS POINT
Nahji Chu is the founder of the iconic Miss Chu's chain and now runs a very successful restaurant in Potts Point called Lady Chu.
'I use Kirsty for all my projects. No one else I have worked with can match her broad range of skills and deep understanding of hospitality branding.'
Nahji Chu, Owner
Website design
Wordpress build
obodo
PREMIUM FURNITURE WHOLESALE
With over 500 products and downloadable spec sheets this was a large and complex project. The site includes an enquiry cart and member only content for approved retailers.
Website design
Wordpress build
Brand photography
Member only content
Enquiry pro plugin
ECI Partners
LEADING CONSULTING GROUP
ECI Partners, whose client list include Sydney University, Credit Suisse and Transport NSW, brought us in to do a brand refresh and new website.
'Richard and Kirsty exceeded our expectations in every way! We are all thrilled with the new branding and website.'
Alexandra Smart, Ginger and Smart – now consulting with ECI
Website design
Wordpress build
CHADA
INTERIOR DESIGN
CHADA is recognised as one of the world's leading Interior Design studios, with more than three decades of experience and 110 successful projects to its name.
'A passionate and knowledgeable designer, Kirsty brings a high level of creative thinking and intellectual rigour to the development process.'
Juliet Ashworth, Partner
Website design
Create project material boards
Wordpress build
Matthews Dalton Lawyers
LAW FIRM
Law firm partners Neil Matthews and Chris Dalton have a beautiful art collection in their offices in Paddington. Award winning designer Marita Leuver designed the website to show their collection and Ross Honeysett shot beautiful portraits of all the staff.
Team Event
LEADING SYDNEY EVENTS COMPANY
Team Event create events for leading international brands and also produce the annual Gold Dinner in Sydney. They came to us for a website that captured the excitement and dynamism of their business. We also do all their staff portraits.
Website design
WordPress build
Marnie Haddad
FINE ART PHOTOGRAPHY
Marnie creates stunning images and wanted a website that recreates the feeling of walking through a gallery.
'Richard Ludbrook possesses an extraordinary combination of skills — technical knowledge, marketing, clear communication and an artistic eye. His dedication to the job was phenomenal and the results speak for themselves.'
Marnie Haddad
Website design
WordPress build
Bright Cottage
ACUPUNCTURE PRACTICE
Bright Cottage is an up-market acupuncture practice in Neutral Bay, Sydney. The owners have an exceptional collection of Eastern furniture and art, and wanted to capture this on the website.
'Kirsty and Richard Ludbrook immediately grasped the integrity of my visualisation and seamlessly designed a website that enhanced, exceeded and lifted my pre-meditated idea into reality.'
Ross Penman, Bright Cottage
Photography 
Website design
WordPress build
The Standard Store
NICHE FASHION RETAIL
The Standard Store is a hipster niche retailer with a very loyal following. After the website refresh online sales took off!
'It was a real pleasure working alongside you, and thank you so much for delivering a brilliant new website so quickly and efficiently.
The feedback from our customers has been super positive, and we have seen an upswing in sales already.'
Orlando Reindorf, Standard Store
Brand refresh
Customise new Shopify 2.0 theme
Customise wish-list plugin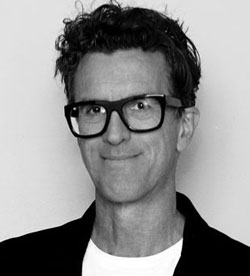 RICHARD LUDBROOK
Website Developer
Richard Ludbrook is an expert web developer and professional photographer with over 30 years experience working in the Australian publishing and advertising world. Past clients include Vogue, Vogue Living and Interior Architecture, as well as major commercial clients such as Pantene, Speedos, Levis and Coca Cola. Richard co-founded and ran the largest photographic studio complex in Australia, Sun Studios (now owned by Canon). Over the past 10 years, Richard has turned his technical skills to web development and has built over a hundred WordPress and eCommerce websites.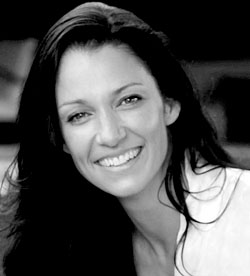 KIRSTY LUDBROOK
Creative Director
Kirsty Ludbrook is an award-winning designer and strategist with more than 25 years' experience. She has extensive expertise across hospitality, property, government, corporate and lifestyle clients. As a strategist and brand identity designer, her passion is to create and execute compelling narratives that connect companies with customers to nurture longterm loyalty. Named one of Australia's Top 10 creatives by the Bulletin magazine, awarded by AGDA and DMA, and nominated Young Business Woman of the Year, Kirsty distills 25 years of experience into creatively intelligent results.